CCMS TSA Construction Team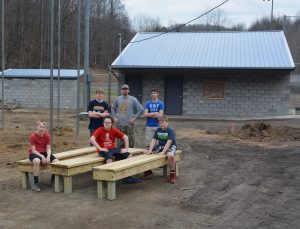 The Clay Middle School TSA Construction Team recently presented Clay County Little League with benches that they made for rebuilding of the Little League Field.
Pictured L to R Seated are Brady Jones, Hunter Evans, and Holt Dawson.
Pictured L to R Standing are Nick Evans, Joe Dawson, and Caleb Atha.