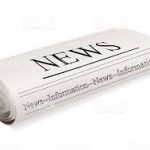 Please select the following link for information regarding Academy Day 2017.
Greetings from Senator Capito's office!
We are writing to request that you announce that Academy Day 2017 will be held
for any and all students, parents and school officials interested in learning more about U.S. service academies (Air Force, Coast Guard, Merchant Marines, Military/West Point, Naval).
We will also have representatives from local ROTC programs
on hand to discuss ROTC scholarship opportunities and a representative from the Dept. of Defense's Medical Examination Review Board will join us on Sunday, October 1, 2017.
Academy Day is an opportunity for students, parents, and school officials to ask questions and obtain information regarding the U.S. Air Force Academy, U.S. Coast Guard Academy, U.S. Merchant Marine Academy, U.S. Military Academy and the U.S. Naval Academy as well as the ROTC scholarship process.
No Registration Required.
Students who want to attend a prestigious U.S. Service Academy are generally more successful when they begin planning courses and extracurricular activities early in their academic career. Please encourage your middle school and high school students, parents, faculty and staff to attend.

E. Panhandle
Saturday, September 23rd, 2017
Capitol Area
Saturday, September 30, 2017
South Charleston High School
South Charleston, WV 25309
Northern WV (in partnership with Rep. McKinley's office)
Sunday, October 1, 2017
Southern WV
Saturday, October 7, 2017
Woodrow Wilson High School
Representatives will be ready to answer questions regarding the educational, physical and recreational requirements to attend these prestigious institutions or obtain an ROTC scholarship. I have attached a flyer regarding
Academy Day 2017
that you are welcome
to forward, print, post, add to your county and school calendars and/or distribute.
Packets will be to middle schools and/or dropped off at high schools in the coming weeks. We sincerely hope to see your students at these events.
Please feel free to contact me with any questions. Thank you for your time!
Office of Senator Shelley Moore Capito