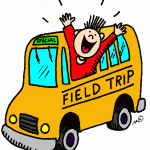 Clay Elementary School
5th Grade Field Trip
This year, the fifth Grade Class at Clay Elementary School will be going to Sky Zone Trampoline Park, Galaxy Lanes, and Coonskin Park. While at Sky Zone they will have the opportunity to engage in multiple activities such as Dodge-ball, Sky Hoops Basketball, and Sky Climb.
In order to participate in the activities at Sky Zone, all students MUST have a parent/guardian fill out an online waiver. By completing the waiver, you are giving consent for your child to attend the field trip and participate in the activities at Sky Zone.  The online waiver can be found at:
https://skyzonecharlestonwv.pfestore.com/waiver/WaiverInfo.aspx
This link will take you directly to the website where the waiver can be found.
Parents/Guardians must fill out the first page with their information and then select the option to add a child.
Next, fill out the information under Child 1 for the student that will be attending the trip. When completed, hit the button that says continue to next step.
On the next page, you must scroll down through the agreement and check the two boxes that can be found approximately half-way through. You must also check the two boxes at the bottom of the page. After you have followed these steps you must hit submit the waiver.  The waiver is then submitted and your child will be good to go!
If you do not have internet access, please contact Felisha Nutter (304) 587-4276.